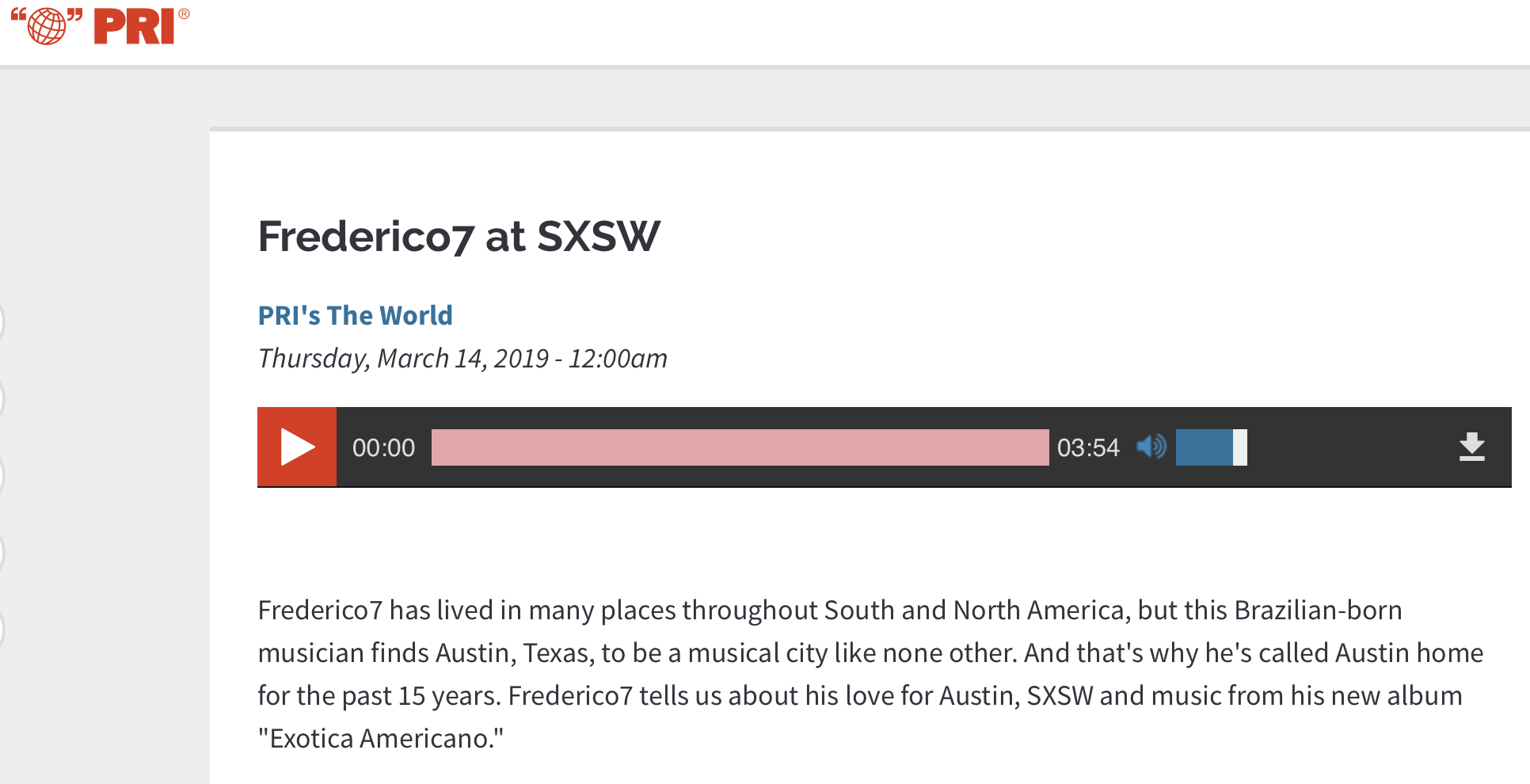 Frederico7 Feature @ PRI's The World
PRI 'S THE WORLD FEATURE ON FREDERICO7's take on SXSW Festival (NPR/BBC RADIO)
ROLLING STONE MAGAZINE (español)
Exótico Americano Debuts #1 @ Community & Public Radio in North America
Alongside names like Salif Keita, Combo Chimbita, Bixiga 70 & others, Frederico7 Debuts at the top of the World Music Charts in North America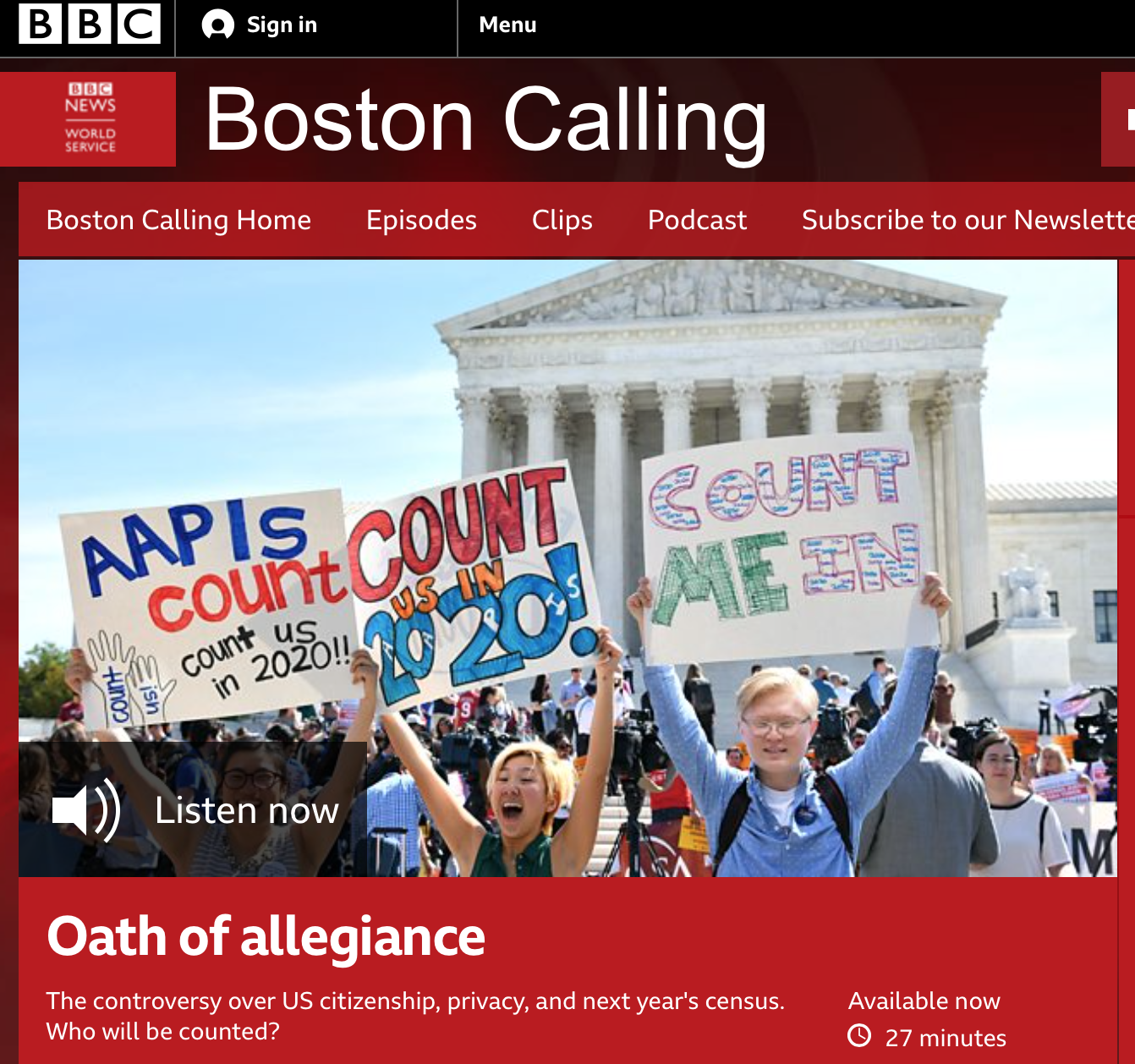 BBC RADIO features Exótico Americano
An important journalistic piece produced by Boston Calling for BBC Radio and NPR's PRIs the World profiles Frederico7's musical relevance.
Jazz Weekly reviews Exótico Americano
Check out what Jazz Weekly had to say about us…
Austin American Statesman Interview
Frederico7 sat down with Nancy Flores to talk culture, music and identity ahead of the release of Exótico Americano.
With Guitars Music Magazine features 'La Mirada del Halcón'
Great review of our song 'La Mirada del Halcón'; 'The Hawks Gaze'.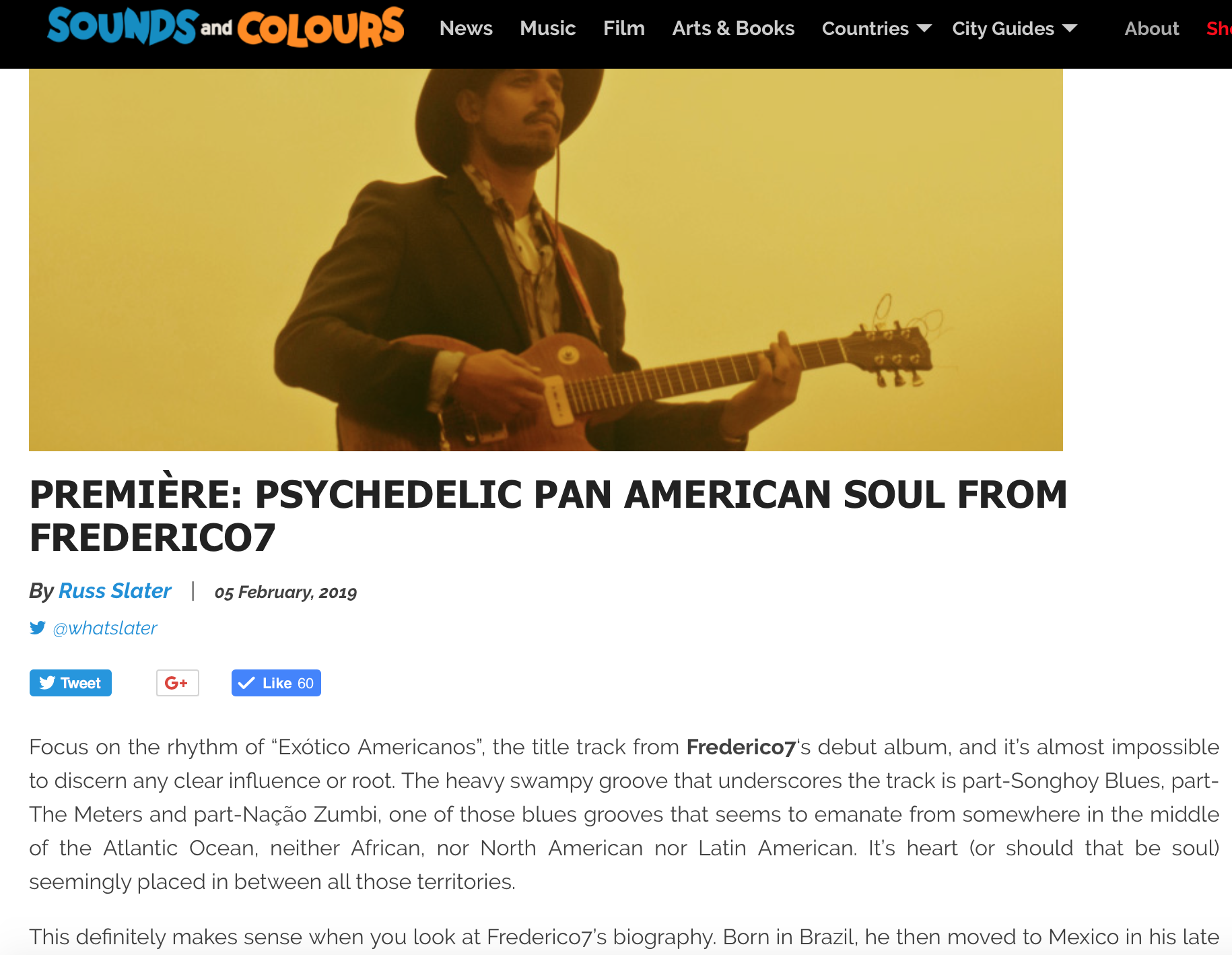 Sounds and Colours on the Title Track…
"The heavy swampy groove that underscores the track is part-Songhoy Blues, part-The Meters and part-Nação Zumbi, one of those blues grooves that seems to emanate from somewhere in the middle of the Atlantic Ocean, neither African, nor North American nor Latin American. It's heart (or should that be soul) seemingly placed in between all those territories."
Skope Magazine debuts La Mirada del Halcón
Thank you Austin ! Muito Obrigado !